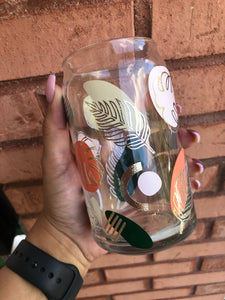 Made to Order Design

This 16oz Libbey glass can has a boho design that uses premium vinyl. All vinyl is hand placed on your quality glass. Hand wash only. Do not put in dish washer. Handle with care. This is a glass item and will break if not handled properly. 


Alternate color option is available. Please email foreverjoliedesigns@gmail.com to inquire or review contact us on the main page.